Wat een goede website kan betekenen
De website is het kloppende hart van jouw online bestaan, hier komen jouw nieuwe klanten, medewerkers of opdrachtgevers op terecht voor meer informatie. Jouw site moet vertellen wie je bent, wat je doet en wat je voor de bezoeker kan betekenen! Het is dé plek waar jij jouw verhaal kunt vertellen, via tekst, foto's en video!
Jouw website zorgt er voor dat jouw bezoeker de keuze gaat maken om toch die aankoop te doen, bij jouw bedrijf te solliciteren of toch die opdracht bij jou neer te leggen!
Black coffee visuals zit in Friesland, Leeuwarden om precies te zijn, maar is flexibel om waar dan ook in Nederland aan de slag te kunnen gaan!
Neem contact op
Standaard inclusief:
Meedenken met opzet website
Vindbaarheid op Google
Optimalisatie voor mobiel
Aansluiting bij huisstijl
Zoekmachine optimalisatie
Geschikt voor mobiel gebruik
EU Cookie & Privacy beleid
Optimalisatie voor snel laden
Prijs op aanvraag
Neem contact op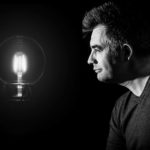 Where's the sixt star? That's my first question … because working with Andries can only be described as a 6 star experience. He goes the extra mile for his clients!
With only limited input from me, he turned my idea into reality: from a idea to a real brand! The branding was spot on, very creative and so in line with how I hoped it would be. Black Coffee visuals oversees the entire proces, the bigger picture and makes sure the brand is consistent and in line with the unique characteristics of each form of exposure. He's both reactive and proactive, and makes sure the branding, multimedia design and the execution, contributes to reaching the goals.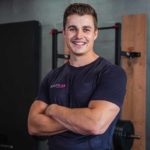 Andries heeft ons de mogelijkheid gegeven om te groeien tot een internationaal bedrijf, waarbij via onze webshop fitness accessoires en trainingsprogramma's worden aangeboden. Hij heeft ons geholpen met het bouwen van een nieuwe website, foto- en videografie, visuele stijl en het opzetten en uitwerken van onze online marketing strategie.
Daarnaast heeft hij ons in staat gesteld om een eigen app te lanceren!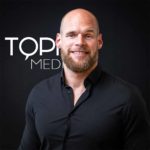 Ik heb heel fijn samenwerkt met Black Coffee!
Er wordt erg goed meegedacht, de begeleiding is zeer professioneel, snel geschakeld en het eindresultaat was boven verwachting.